About Us
North Heavy Gryps Equipment And Engineering (Shenyang) Co., Ltd. (hereinafter referred to as NHG) was established in 1993. The company is headquartered in Shenyang Economic & Technological Development Zone which is honored by the State Department as " Two Modeling Park" of national equipment manufacturing. As the chief company of North. T, NHG is specialized in the R&D, manufacturing and sales of mining and tunneling equipment, overseas mining and tunnel engineering construction and international logistics agency transportation, the three main business segments, with more than 5,000 employees (including construction personnel) worldwide, more than 2,000 equipment and more than 300 construction projects providing services to different customers in more than 10 countries around the world.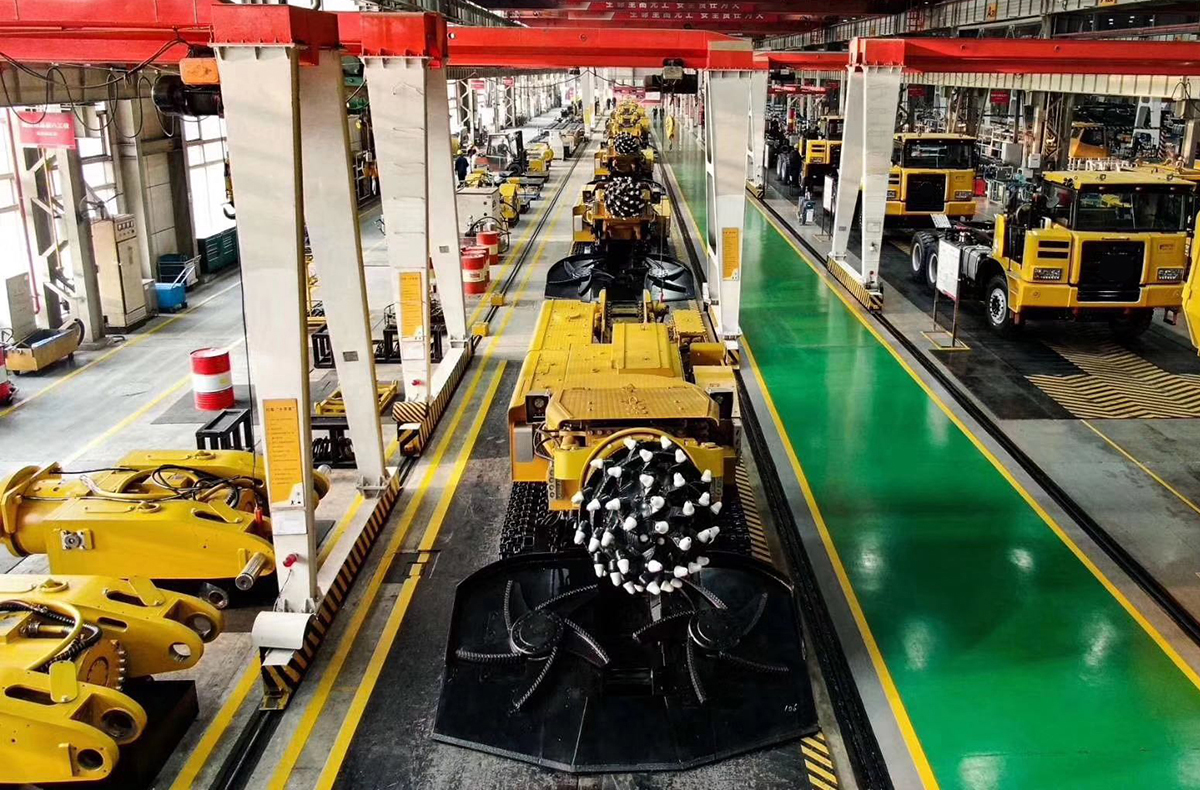 The company has established branches and offices in Southeast Asia (Laos), South Asia (India), West Asia (Turkey), Russian (Russia), South America (Venezuela), Africa (South Africa) and other countries. A regional operation network with equipment sales, service and parts supply, engineering construction and freight forwarding has been established. The 24 × 365 service is implemented to meet the user's requirements to the greatest extent.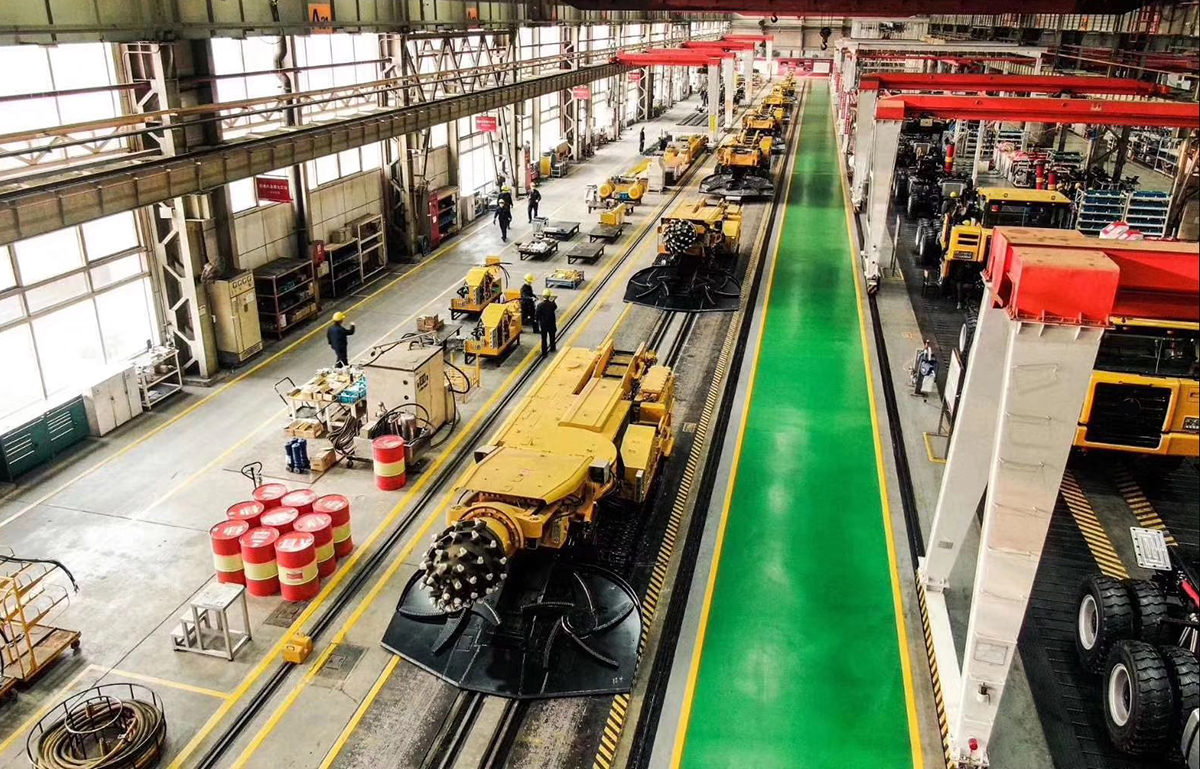 With the rapid development of the Northeast economy, the aggressive NHG is relying on the old industrial base in Northeast China to become a pioneer and stand out as a pioneer in the industry. We strive to achieve the operation of two listed companies on the occasion of the 45th anniversary of the reform and opening up of the motherland in 2023 to become an international benchmarking enterprise for overseas sales of mining and tunneling machinery and international engineering construction.
Mining and Tunneling Equipment Division

The Mining Equipment Division The Mining Equipment Division was established in 2014. It has concentrated the top domestic R & D teams and first-class international sales teams in the domestic industry. It always adheres to the concept of "technology promotes industrial progress" and strives to build a world-class standard enterprise technology center. It is specialized in R & D, manufacturing, and international sales of a series of roadheaders suitable for non-explosive heading methods and a series of integrated drilling and bolting machines suitable for blasting heading methods.
NHG always regards quality engineering as the company's "dignity project", adopts unique and effective management system and quality control system, carries out international standard quality inspection on manufactured products, and quality of raw materials and purchased parts. The quality of production process, the qualifications of employees in special positions, testing equipment and measuring instruments, the entire assembly, commissioning and storage process, and the quality of products leaving the factory are strictly controlled. The quality risk prevention and control system is implemented to create "zero defect" products.
Based on the principle of "maximizing customer benefits", we have established a comprehensive global supporting procurement strategy, which not only greatly reduces product costs, but also fully guarantees product quality and provides customers with the most competitive products and services.

NHG has close contacts with the coal groups and the Coal Mining Safety Bureau of major overseas coal-producing countries. It has a good understanding of the safety standards of mining and tunneling machinery and equipment in various countries and can guide domestic mining and tunneling machinery manufacturers to produce equipment in accordance with coal safety requirements in different countries. Relying on the continuous improvement of overseas networks, the Mining and Tunneling Equipment Division has gradually become a beautiful postcard for Chinese mining equipment overseas.

Main Products: Mining Roadheader , Tunneling Roadheader, drilling-loading-bolting integrated machine, continuous miner, etc.
International Engineering Division

The International Engineering Division was established in 2016. It mainly undertakes construction projects for inclined tunnels, flat alleys, vertical shafts, and underground tunnels for railway tunnels, highway tunnels, water irrigation, drainage systems,coal mines and potash mines in overseas countries. It also connects large domestic coal mining groups with the construction of large projects of various national coal group companies. It has a good understanding of coal mining construction standards, laws and regulations in overseas countries. Currently, there are five overseas construction projects in process with an annual turnover of US $ 2 million.

The company takes efficient management as the guarantee, takes advanced technology as the foundation, and takes customer satisfaction as the goal. We dedicate to provide overseas customers with high-quality, reliable and efficient and satisfactory technical services to continuously meet customer needs.
International Freight Forwarding Transportation Division
The International Freight Forwarding Transportation Division is specialized in domestic and international logistics l as maritime, aviation, and land international freight forwarding and related technical consulting of transportation for construction machinery and equipment. The headquarters is located in Dalian and was established in 2017. The service network covers India, Laos, Turkey, Poland, South Africa, the United States, Russia, Brazil, Georgia, Japan, Indonesia and other countries.

The company currently has offices in Beijing, Shanghai, Tianjin, Qingdao in China. High-quality services and preferential freight rates are the cornerstones of our survival. The team spirit promoted by the company is the fundamental idea that this cornerstone is consolidated.

Main business: container transportation, bulk carrier transportation, port services, insurance services.